Shade gardens are a great way to add a splash of colour and texture to your outdoor space without the need for direct sunlight. Shade gardens offer a unique way to enjoy the outdoors without the worry of sunburns and wilted plants. While a shade garden may not offer the same visual impact as a sunny garden, they can still be beautiful and provide an inviting outdoor space. Here are some tips for making the most of your shady garden.
Choose the Right Plants
When planning a shade garden, the most important factor is to select the right plants. Many types of plants thrive in the shade, including ferns, hostas, and heucheras. These plants are great for adding texture and colour to your garden. You can also find shade-tolerant annuals like impatiens, begonias, and coleus. Research what plants will thrive in your climate and choose those that will add the most colour and texture to your garden.
Create a Visual Interest
When planning a shade garden, it's important to create a visual interest. This can be achieved by layering plants of different heights, shapes, and textures. Consider the colour of the foliage, as well as the flowers, and how they will look together. You can also add height with containers and raised beds, and create a focal point with a water feature or sculpture.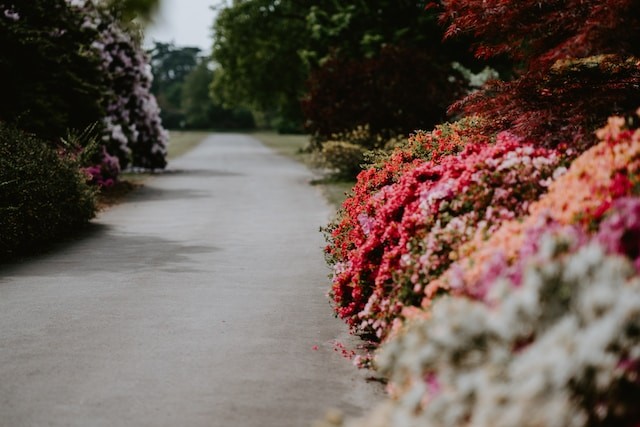 Mulch and Fertilize
Mulching helps to keep moisture in the soil and can help prevent weeds. There are several types of mulch to choose from, including wood chips, bark, and compost. Spread a layer of mulch around the base of your plants to help retain moisture and discourage weeds. Fertilizing your shade garden is also important to keep your plants healthy and thriving. Choose a fertilizer specifically designed for shade plants.
Add Lighting
Adding lighting to a shade garden can create a magical atmosphere. Low-voltage LED string lights are a great way to add a soft glow to your garden and make it come alive at night. Solar lights are also a great choice for a shade garden as they are energy-efficient and can help create a relaxing atmosphere.
By following these tips, you can create a beautiful shade garden that will be the envy of your neighbours. With the right planning and care, your shade garden can be a beautiful and inviting outdoor space.